We All Ride has an amazing service department. Justin and Alex Oliveira  are seasoned mechanic with years of experience and specializes in a broad range of motorcycles.
Service Department Hours
Tuesday-Friday 10am to 5pm
Saturday 10am to 4pm
Sunday & Monday Closed
*The service department is closes on particular Saturdays, such as holidays or race days.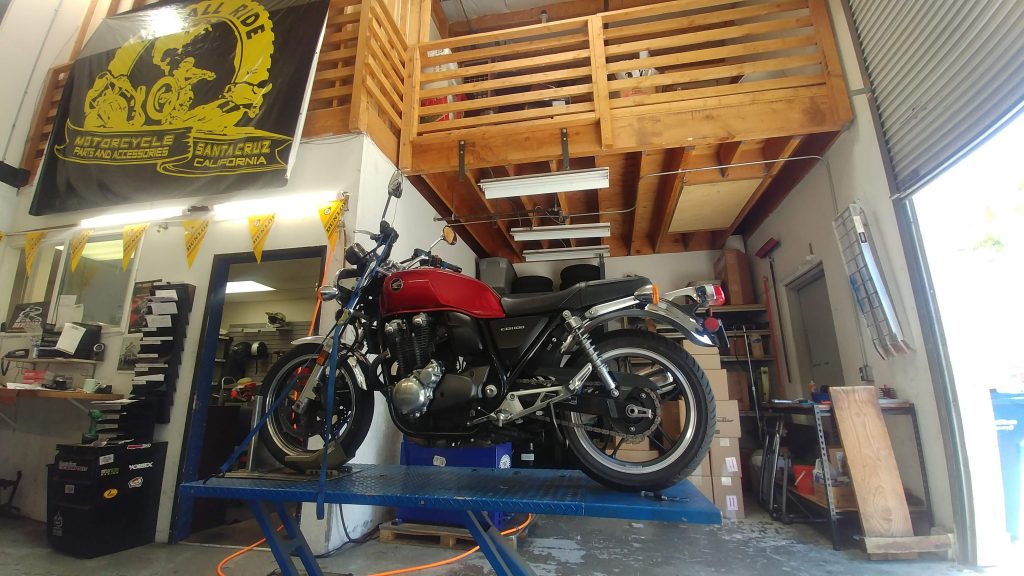 Bought a new bike recently? Don't forget your first service is due at 600 miles.
List of services offered:
FREE safety inspection

Includes chain adjustment, oil top off, tire pressure check

Oil/Filter change
Chain lubricate and tension adjustment
Tire changes (see below)
Clutch Cable tension/ freeplay adjustment
Throttle Cables inspection/ adjustment
Front and rear tire pressure adjustment
Inspect all major components
Insurance estimates
AND MORE!
Our rates:
Shop service rate is $110/hour
Tire change:
$20 per wheel when removed from bike
Front tire on bike: $62*
Rear tire on bike: $77*
$5 tire disposal fee
Tubes and rim bands NOT included in mounting prices.
*Extra labor charges may apply if exhaust, luggage or other components have to be removed to access the wheels
Keep your ride running great and have it serviced at We All Ride!
Schedule Service
We can help you keep your Kawasaki, Honda, KTM, Suzuki, Yamaha, Harley-Davidson, and other vehicles in pristine condition! If you have any questions or concerns about your bike feel free to call us at (831)465-9258 or email at [email protected] and we'll be happy to help you over the phone or assist you in making an appointment. Come talk to us about how to best maintain your investment and learn more about our available services!
Call, visit, or contact us today. We're here to help.